Price
Once you have registered with us as a member you can buy your lesson pack from MyPage. The Conversation course and the Grammar course are the same price.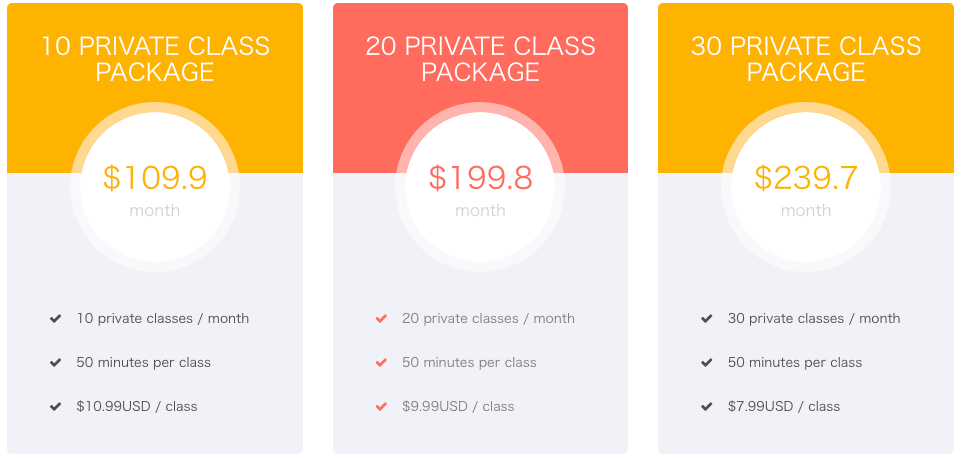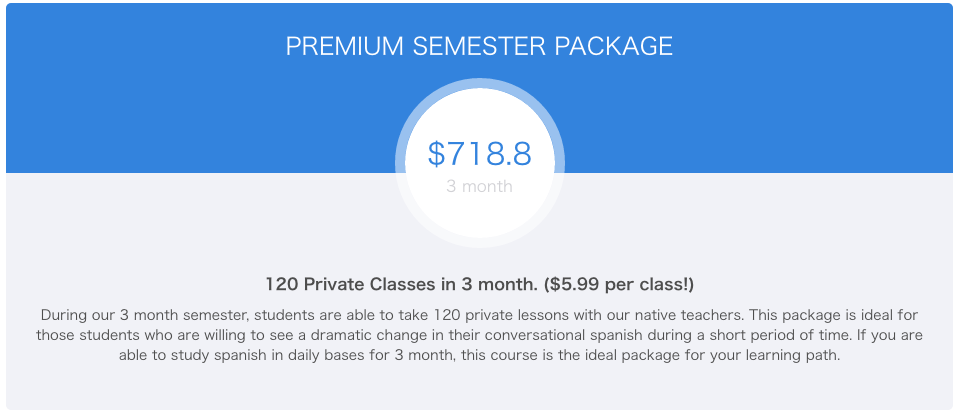 * In every course each lesson lasts 50 minutes.
* You can make a maximum of 2 reservations per day.
* Lessons have to be reserved 12 hours in advance.
Reservations can be cancelled up to 10 hours before each lesson. Cancellation of a reservation incurs no fees, but if you cancel less than 10 hours before your class is due to start, your payment will not be refunded for that session. You have 30 days to use all of your classes from the first day of purchase. If you do not finish your lesson pack within those 30 days, you will not be able to use the remaining lessons on your lesson pack after the 30 day period has expired. You will lose the unused sessions on your lesson pack.
You can make payments using PayPal. We take credit card payments via PayPal. PayPal accepts Visa, JCB, Master Card, American Express and other major credit cards. From the moment you purchase a lesson pack, every 30 days we will automatically renew your lesson packs. If you wish to change lesson packs or cancel them, you will need to do so 7 days before the next monthly payment is debited.